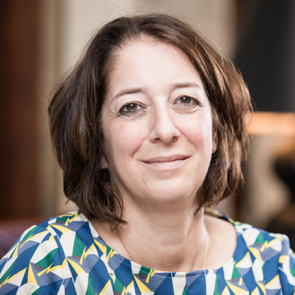 Anya Schiffrin – Guest Speaker
Anya Schiffrin is the director of the Technology, Media, and Communications specialization at Columbia University's School of International and Public Affairs. She teaches courses on media and development and innovation as well as the course Media, Human Rights and Social Change. Schiffrin spent 10 years working overseas as a journalist in Europe and Asia and was a Knight-Bagehot Fellow at Columbia University's Graduate School of journalism in 1999-2000. Schiffrin is on the Global Board of the Open Society Foundations and the advisory board of the Natural Resource Governance Institute. Her recent book - Global Muckraking: 100 Years of Investigative Reporting from Around the World - provides a deep insight into how brave journalists have rocked establishments by exposing corruption and human rights and labour abuses.
ANYA SCHIFFRIN'S TALK WILL BE FOLLOWED BY A PANEL DISCUSSION ON
THE FUTURE OF NEWS MEDIA AND THE ROLE OF INDEPENDENT MEDIA
Panellists
Anya Schiffrin
Professor, Columbia University
Govind Ethiraj
Founder, IndiaSpend
Jagannathan R
Editorial Director, Swarajya
Shekhar Gupta
Founder, The Print
Seema Singh
Founding Editor, The Ken
Siddharth Varadarajan
Founding Editor, The Wire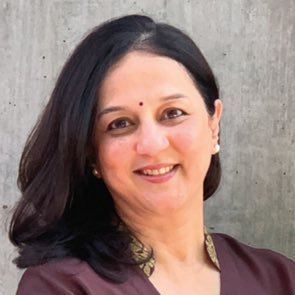 Rohini Nilekani – Moderator
Rohini Nilekani is a writer and a philanthropist. She is Founder-Chairperson of Arghyam, a charitable trust that funds initiatives in water and sanitation and Chairperson of Pratham Books, which seeks to democratize the joy of reading for children. She sits on the boards of several non-profit organizations and funds work in education, health and environment.
Earlier as a journalist, Rohini wrote for a number of leading publications in India. She has also anchored a television show, Uncommon Ground, to bring leaders of the social and corporate sectors together in dialogue.
Govind Ethiraj
IndiaSpend
Govind Ethiraj is the founder of IndiaSpend, a data-driven news website. Founded in 2011, and funded by IPSMF since 2016, IndiaSpend is rapidly growing to become an "agency of record" for data and facts on the Indian economy, particularly in areas like education and healthcare as well as data on the states of India.
IndiaSpend's Hate Crime Watch, a database of religious-bias-motivated hate crime in the country, was awarded at the recent Data journalism Awards in Athens and has been the basis for stories in the Washington Post, Al Jazeera, New York Times, New Yorker and the BBC.
Govind is a Fellow of The Aspen Institute, Colorado, and a winner of the BMW Foundation Responsible Leadership Award for 2014 and the 2018 McNulty Prize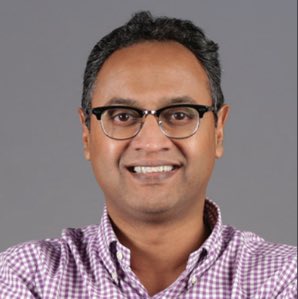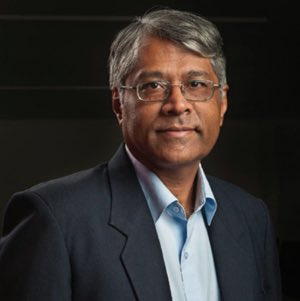 R. Jagannathan is the editorial director of Swarajya since December 2015. Jagannathan has shaped Swarajya as a leading source of news, opinion and analysis with a liberal, right-of-centre viewpoint. Supported by IPSMF, the website has given a voice to principles such as individual liberty and enterprise, free markets, a small state, openness and cultural rootedness, without being partisan. Earlier, he was the editor-in-chief of all Network18 publications.
Seema is the co-founder and Editor of The Ken, a subscription-driven news website supported by IPSMF. The Ken focuses on technology, startups, business, science & healthcare. Seema has over two decades of experience in journalism and has helped The Ken become a trusted source for deep reporting and persuasive storytelling, giving subscribers a peek into how innovation and disruption will impact the future of business.
Before starting The Ken, Seema wrote Myth Breaker: Kiran Mazumdar-Shaw and the Story of Indian Biotech, published by HarperCollins in May 2016. Seema is a Knight Science Journalism Fellow from the Massachusetts Institute of Technology and a MacArthur Foundation Research Grantee.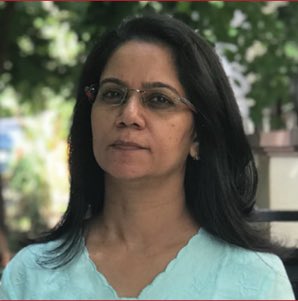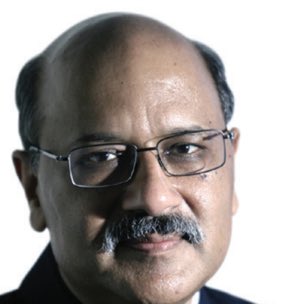 Shekhar Gupta is the editor-in-chief of The Print, a website focused on politics and policy, government and governance. Supported by IPSMF, The Print aims to deliver the substance of print news with the speed of digital media. Among India's most experienced journalists, Shekhar hosts The Print's popular video series Cut The Clutter, aimed at simplifying complex news events. He is also a columnist for the Business Standard and pens a weekly column which appears every Saturday.
Until June 2014, he served 19 years as editor-in-chief of the Indian Express.
Siddharth Varadarajan
The Wire
Siddharth Varadarajan is Founding Editor of The Wire. Under his editorial leadership, The Wire, an IPSMF grantee, has emerged as a bold voice in Indian journalism and as an alternative news source, and has regularly published award-winning journalism.
Siddharth was earlier the Editor of The Hindu and is a recipient of the Ramnath Goenka Award for Journalist of the Year He has taught Economics at New York University and Journalism at the University of California, Berkeley, besides working at the Times of India and the Centre for Public Affairs and Critical Theory, Shiv Nadar University.